Return
BEST WINES, CASTLES AND TRADITIONAL CRAFT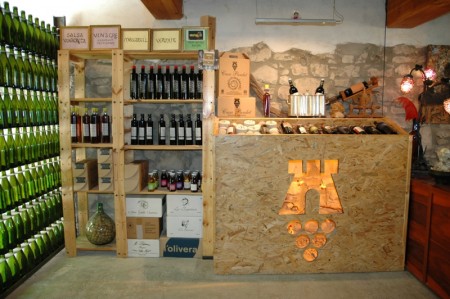 ref: 6364
4-17
Tipus:
Trek, Route, Visit, Castle guided tour, Guided route, Wine and cavaand Guided route
Location:
Lleida Noguera - Montsonis
Route a day for small groups, which offers the opportunity to know one of the oldest towns in Catalonia
The pack includes:
* Visits in a historical set:
- Pottery
- Organic winery
- Jesuit Castle, Church and Sanctuary
* Dining with Catalan food products
* Visit the Montsonís Castle
* Sweet tasting in "La Botiga" of Montsonís
Route a day for groups of 10 to 17 people which offers the opportunity of knowing one of the oldest towns in Catalonia, where you will visit a pottery and participate in the production of a piece; a winery which uses the organic and biodynamic elaboration of the grape; a Castle and its Parish Church that can be dated to the late thirteenth century by the very austerity of the Cistercian Order and a Jesuit Saint Sanctuary who was born in this town.
Then, travel to the medieval Montsonís town and lunch in "La Botiga". In the afternoon, will visit the Castle which is the headquarter of the Cultural Castles Foundation of Catalonia and the dwelling of the Albi Barons. Finally, sweet tasting.
*HIGHLIGHTS

- Throughout the day, will have a native russian speaking guide.
- Entries are included in all the tours packages.
- Pick-up costumers at the same hotel and arrivals before lunch or dinner.
- Taxes, transfers, guides, entrance fees and meals are all included.
- Children between 7 and 12 years have a reduced price.
- Children under 6 have free admission.
- Travel Insurance included.
Includes:
Guide, Transport, Lunch,
Photos