Return
WINES ROUTE BETWEEN WALLS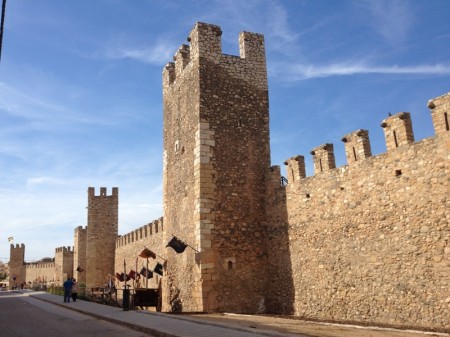 ref: 6245
4-17
Tipus:
Route, Visit, Castle guided tour, Guided routeand Guided route
Location:
Lleida Noguera - Montsonis
Castles, Monasteries, Sanctuaries and Catalan cuisine
- The pack includes:
* Visit the Montblanc walls, introduction to fortified cities.
* Visit, in exclusive, the Poblet Royal Monastery.
* Visit the Milmanda Castle.
* Snack and wine tasting in the Milmanda Castle.
Half-day route for groups of 4 to 17 people. This route can be done by privat car or minibus. It offers the possibility of visiting the Montblanc walls, the Royal Poblet Monastery and the Milmanda Castle. In Montblanc will see the best example of catalan medieval defensive architecture, the Royal Poblet Monastery, a jewel of religious architecture which is World Heritage since 1998. Finally, in the Milmanda Castle, will taste wines from Torres Winery.
* HIGHLIGHTS
- Throughout the day, will have a native russian speaking guide.
- Entries are included in all the tours packages.
- Pick-up costumers at the same hotel and arrivals before lunch and dinner.
- Taxes, transfers, guides, entrance fees and meals are all included.
- Children between 7 and 12 years have a reduced price.
- Children under 6 have free admission.
- Travel Insurance included.
Includes:
Guide, Transport, Lunch,
Photos